See on Scoop.it – A.I.F News Feed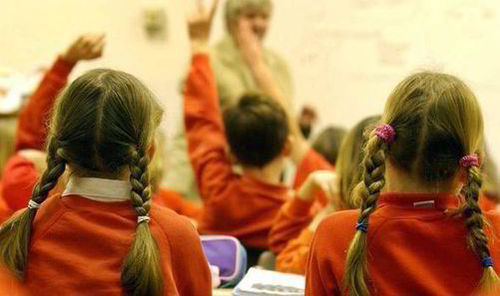 CHILDREN as young as five are being labelled racists in Scotland's schools as part of a "witch hunt" by politically correct zealots.
Documents have revealed playground squabbles between children are recorded as hate crimes and kept on file by education authorities for the rest of their school lives.
Data released under the Freedom of Information Act revealed that almost 1,400 "monitoring forms" have been filed by teachers across the country since 2011 – the equivalent of nine young children a week being branded bigots.
One youngster in Falkirk was put on file as being racist for asking if "a younger pupil was wearing make-up" – an incident which saw the boy's parents called in and the whole school subjected to a special assembly on "equality and race".
Another primary school pupil in the Falkirk area was put on file for telling a classmate "that if he went to Pakistan he would be mistaken for a Pakistani".
A child in the Highlands had a racial incident form filled in about them for singing a Rangers football song in the playground.
Teachers fill in forms stating if primary pupils have suffered racism or "socio-economic discrimination" or been bullied because of their "transgender status".
Copies of "prejudice-based incident monitoring forms" show how teachers repeatedly refer to youngsters as "the perpetrator" and describe how children have been "isolated from class" due to remarks made.
Some education authorities require the victim of perceived racism to fill in a form, which includes questions such as: "Have you ever identified as being transgendered?"
See on www.express.co.uk